Current events and Upcoming events;
Royal Academy of Arts – Young Artists' Summer Show is a free, open submission exhibition for students aged 5 – 19 studying in the UK and British schools overseas. Artworks are judged by artists and arts professionals with selected artworks displayed online and on-site at the Royal Academy of Arts. For more information: https://youngartists.royalacademy.org.uk/
Tower Hamlets Local History Library & Archives
Life During Lockdown COVID-19 Collecting Volunteer Project https://www.ideastore.co.uk/assets/documents/Local%20History%20Archives%20Online/local%20hist%20misc/COVID-19%20Collecting%20Volunteer%20Project.pdf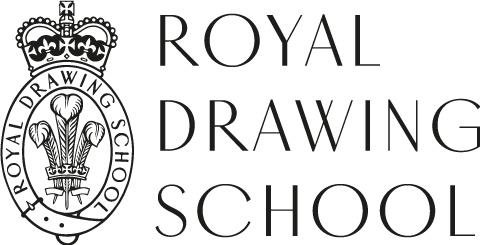 Royal Drawing School – their programme for young artists offers a unique opportunity to students from all backgrounds, who want to develop their drawing skills.
Students aged 15 to 18 are eligible for our Young Associates programme, whilst those aged 10 to 14 can join our weekly Drawing Clubs. Both fee-paying and full scholarship places are available on these programmes.
The Royal Drawing School also offers one week holiday courses in the Easter and Summer school holidays for young artists aged 11–15 years.
Young Artists Programme is a free to access programme of workshops and mentoring opportunities delivered by artists, designers, technologists and filmmakers for young people ages 14 to 18 living in the London Borough of Tower Hamlets. https://autoitaliasoutheast.org/participation/young-artists-programme/
The Whitechapel Gallery works closely with teachers and schools to develop engaging learning projects. For more info email: mailto:education@whitechapelgallery.org
The Whitechapel Gallery Youth Programme is open to people 15 – 24 and gives young adults the chance to explore contemporary art, meet creative professionals and peers, and open up career paths into the sector. https://www.whitechapelgallery.org/learn/youth/
Tate Collective part of the Tate opportunities and resources for young people ages 16 to 25.
This gives young people access to £5 exhibition tickets, free events, creative opportunities and discounts across Tate?
Sign up for a free Tate Collective account. Check out benefits, exhibitions, exclusive events, resources and careers. https://www.tate.org.uk/tate-collective
COURSEWORK GUIDES
You have art coursework and need to research artworks for it. Where do you start? How do you find relevant inspiration? How have other artists approached the themes?

Our thematic coursework guides provide ideas and inspiration to get you started. Try our 'Have A Go!' section at the bottom of our guides for activities to keep you motivated!
https://www.tate.org.uk/art/student-resource/exam-help

Autograph – ABOUT LEARNING AND COMMUNITY ENGAGEMENT
For 30 years Autograph has engaged with diverse groups and communities to explore issues of identity, representation, social justice and human rights through photography and film.

At our gallery and in the community, we create welcoming spaces for people to share experiences, make artwork and become inspired by contemporary photographers and our unique archive.

We offer a range of tailored activities including tours, workshops and long-term engagement projects, suitable for schools, higher education and community groups. For more information on workshops and resources: https://autograph.org.uk/learning/schools-teachers
Develop is an ongoing series of talks, events, and workshops for anyone aged 14–24 years interested in learning more about photography related career opportunities. While IRL events have been paused in the interest of public health and safety, we're bringing you Develop at Home online.
> Visit the Develop Viewpoint for curated content, podcasts, articles, top tips, and more.
> Join our Young People (14–24) mailing list to get the latest news on Develop events.
Peer offers various opportunities for supporting educational settings on their Artsmark journey and enabling children and young people to access a high-quality arts and cultural education. https://www.peeruk.org/artsmark
Past events

Art School 2014–15 at Tate Modern, Clore Learning Centre
Term time, Tuesdays and Wednesdays, 6 October 2014 – 9 July 2015
Each day will be split into two 90-minute sessions: 10.30–12.00 and 13.00–14.30
Part of the series Schools programme: artist-led workshops 2014–15
Primary and Secondary schools in Southwark, Tower Hamlets and Lambeth are invited to book free Art School sessions supported by the former London Development Agency.
This project offers an in-depth engagement with the collection through working with practicing artists over two full days in the galleries and Clore Studio at Tate Modern.
We are able to work with up to 10 schools each term.
Really impressed with how practical the learning was – all children were able to achieve and share work. Great to access different art work with a professional artist – was great fun and led to some interesting language development too. Thanks for letting us participate
Art school teacher, 2012